This post contains affiliate links.
My kids are growing bored of books and worksheets and desks. I'm excited to review
SchoolhouseTeachers.com
because this online learning alternative will get us away from the rut of seatwork. This is my first experience with this website, and I'm excited to share what I have found so far.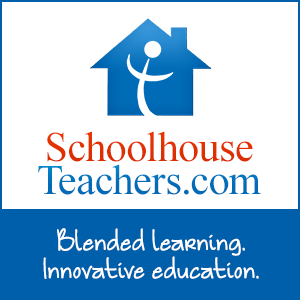 The website can be a little overwhelming at the beginning. It's a good thing because the overwhelming part is that there is SO MUCH information on the site. There are 8 tabs across the top of the page:
Home
,
Teachers
,
Pre-K/ Elem
,
Middle/ High School
,
Family/ For Parents
,
Dailies
,
Resources
, and
Course Offerings
. Some of those tabs also include drop down menus. Each tab takes you to a menu with a larger list of choices. For example the Pre-K/ Elem menu has sub-menus for classes with a year or more of content, classes with a semester or more of content, and then supplementary curriculum and materials. It does take some time to acclimate yourself with site and to find all the curriculum you can use with your family. Since you can get SchoolhouseTeachers.com on a
yearly membership
, you will have plenty of time to explore it all.
Meal Planning
If you've followed my blog for awhile then you've seen my own meal planning posts. I got back into meal planning last year with some success. I want to continue to meal plan in 2015 so I was happy to find a meal planning section on this site. While this isn't traditional learning for the kids, they do have to eat and both of my children love to help in the kitchen. I always use those cooking times as a way to sneak in some extra math and of course grocery shopping, meal planning, and cooking are great home ec lessons. You can find
Menus by Month
under the
Family/ For Parents
tab. There are also links to some great grocery lists and meal planning pages that I came across in a home ec lesson. For even more printables, there are 5 free planner downloads included with your membership.
The Schoolhouse Planner
for teachers/ parents is chock full of organization and planning pages. The student planners are great for getting your kids on the road to doing their own planning.
Spanish
Apple has had a Spanish curriculum every year but this one. It is usually book learning, although I remember a little Spanish from high school. I've wanted to expand her Spanish and get Speedy started on the language but it just hasn't worked into our plans until now. The Spanish lessons are the part of this online homeschool curriculum that my kids are the most excited about. They couldn't wait to start their practicing Spanish. There are 34 weeks of lessons for elementary Spanish. Each one includes a worksheet download and a video. My favorite part is that each lesson includes a Bible verse in Spanish as part of the lesson. How cool is that?!?!
The kids watched the video and repeated the words along with the lesson.
Apple has been carrying around her lesson sheet and reading me the words. She LOVES it!
Spelling
Spelling has been a particularly drab affair at the Carter Chaos Academy. We've used a few different curriculums over the years but tend to end up back at a boring spelling textbook. The word lists always seem too easy for my kids so typically they look over the words for the week on Monday and then I go ahead and give them a test. They rarely miss more than 1 or 2. Boring! SchoolhouseTeachers.com has spelling units for every level. In the Lower Elementary levels, students have several activities for each week and a video! Videos definitely are not boring. Speedy watched a couple of them and now he's pumped up to swap to this spelling curriculum in January. I am really excited because the extra copywork included with the spelling is exactly what he needs to improve his handwriting.
Next, I want to check out the Bug Science lessons. They will line up pefectly with the Zoology unit I have planned for the first 2015 semester. I know the kids will be happy to step away from the books for special creepy, crawly studies.
So to sum it all up for you, SchoolhouseTeachers.com is a Christian online homeschool curriculum website that includes lessons for subjects in levels from Pre-K to High School. The subjects span art, music, literature, science, and much more. The content varies from online video courses to downloadable, printable elements. The classes are archived so you can begin and end at any time. I'm thrilled to share this review with you right now because there is a sale! I know y'all love a good sale as much as I do and half off a yearly membership is a great deal.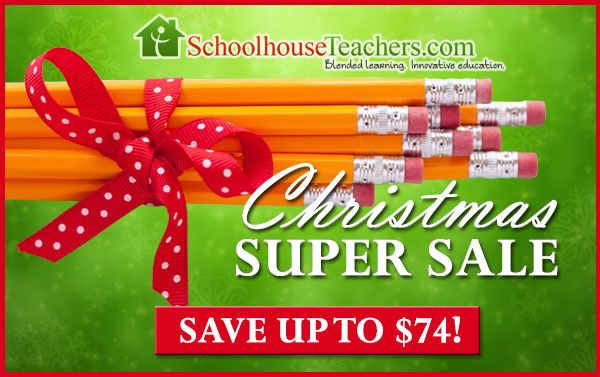 You can join SchoolhouseTeachers.com on social media.
Facebook Group
Pinterest Page
Do you use online homeschool curriculum? What is your favorite thing about it?

This is my first official review as a member of the 2015 TOS Review Crew. I'm looking forward to bring you more homeschool curriculum reviews throughout the year. See what see of the other members of the Crew thought about SchoolhouseTeachers.com.

This post contains affiliate links.