I have been a paper planner girl all the way but now as some of our homeschool needs are changing, I needed a way to print a schedule for the kids (Apple in particular). This was the perfect time for me to review
Homeschool Planet
, an online homeschool planner from
Homeschool Buyers Co-op
. In fact, I was so excited about this review that I did the FREE 30 day trial before I started my review period for the Schoolhouse Review Crew! This planner has so much to offer and I'm glad I spent some extra time with it. Actually, the longer I use it the more I discover!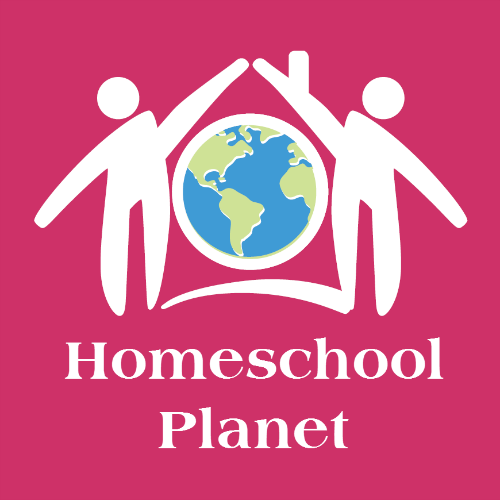 First of all, this is an online homeschool planner. That is the primary purpose. It can be purchased for 1 full year or a month at a time. Homeschool Planet allows you to create a profile for each family member (you can even add a picture). Then, you are ready to fill in a schedule for classes, birthdays and anniversaries, and everything else. One thing I appreciate the most is you can set an assignment for a specific day without setting it at a specific time. I honestly don't care much which tasks my kids finish first as long as they finish them on the correct day. Homeschool Planet allows you to view anything on your calendar by day, week, month, or by person.The flexibility of setting things for a day or a specific day and time is very convenient. There are also several choices for repeating activities.
You can view your plans as a calendar or as a planner. This makes it so easy to see at a glance just what you have on the calendar for a particular day or week or student. Any of these views can be printed for the whole family or any individual. Y'all this is so awesome that I may....MIGHT....get rid of my giant dry erase board. I started using HS Planet around the time we moved and I haven't hung the big board up in our new house. That's where we previously kept all of our schedules.
I'm so thrilled with this product that I'm having trouble breaking down all the information for you. I don't want to forget to tell you anything! Here is a list of things I'm tracking on the program:
*All the schoolwork for my kids. More about this soon.
*Sports schedules
*Sunday School lessons
*Birthdays and anniversaries
*Personal plans (party invitations, trips, etc)
*Shopping lists (which you can text to yourself)
*Blog work information and deadlines
Other things you can do on HS Planet that I don't use for various reasons:
*Tracking class hours
*Grades
*Weather (Acutally I just set up that widget and it took 2 seconds.)
*Transcripts
More fun things you can do:
*Change the theme
*Add a daily Bible verse
*Add a daily quote
All of these things are really easy to do on your page. Once you set up your profiles, then you can set up classes and use a color coding system for various subjects. There is a suggested list already there that you can edit as needed. When I went in and started adding school work, I couldn't believe how easy it was! With my paper planner, I had to write down every assignment for each day. HS Planet plans it for you! For example with a subject you can input a regular routine- 1A, 1B, 1C, test- or you can put in a number of assignments and the program will plan it out for you. This was really helpful with literature assignments. I could put in the number of pages or chapters and it would be added to the calendar the correct number of days. That is such a valuable feature of this program. It will save you tons of time (and maybe even money) as you plan out your school days, weeks, months, and semesters. You can even put in website links and other resources for each assignment! Options abound in Homeschool Planet!
So earlier I mentioned some changes in our school year. Apple is officially in middle school this year, and I need to shift some of the responsibility for her work to her. With a paper planner, I had 2 choices. I could write her daily assignments in a planner for her or I could run a copy of every page. Neither of those choices were appealing at all. With HS Planet, I can easily print out a copy of whatever she needs. She can also log in to HS Planet herself and see her assignments but for now I will be printing. Since it is so easy to do, I will be printing Speedy a schedule each week too! Plus HS Planet automatically sends me email reminders for the week and each day. Once, I have the email our schedule is on my phone. You can even merge your HS Planet calendar with other calendars like Google. I was easily able to add my Google calendar with my HS Planet calendar. I haven't tried to transfer the info the other way (because I haven't needed it), but I believe that is an option as well.
For our family, planning is a biggie. We need a schedule to follow so we evenly spread out assignments in a school year. With 2 kids in 2 different grades, I need to have our day planned so we stay on track with lessons. I spend a lot of break time working on selecting and purchasing curriculum. Then I spend many hours with the curriculum planning out our school year. Homeschool Planet helped me cut that planning time at LEAST in half. It served a new need because I can print directly from the computer. Plus this planner is constantly improving. Just in the time I have been using it there have been some updates. The customer service is fantastic and seems to consider any ideas for making it better! A year of this planner is about double what I pay for a paper planner but really this is 4 planners in one (one for each of us). If you are a homeschool family in need of a planner, I encourage you to try the
free 30 day trial
(no credit card number needed) to see if Homeschool Planet fits your family as well as it does ours.
Check out what other Schoolhouse Review Crew members thought about this online planner:

Connect on social media:
Facebook:
https://www.facebook.com/homeschoolbuyers
Twitter:
https://twitter.com/hsbuyerscoop
Google+:
https://plus.google.com/112069021534542740249/about