I was unfamiliar with
HelpTeaching.com
before we received access to their
Help Teaching Pro Subscription
for review. It is a website that includes printables and more for Early Education up to 12th Grade. There are materials for many different subjects within each grade range. The website includes some free resources but a Pro Subscription opens up access to all the assets for one year.
Over the last few weeks, I've spent some time digging around on the website to find out what type of resources are available. There are loads of printable worksheets for elementary aged students. This has been a wonderful place for me to find school work for Speedy. This was a school year that I chose not to purchase much new curriculum. I wanted to utilize what we already owned and had available to us. While it has worked much better than I had hoped, there are areas where we need to supplement. HelpTeaching.com has been filling some of those needs for us. There are resources for the traditional subjects like language arts, math, science, and social studies. The website also offers materials for fourth grade in areas like arts, life skills, seasonal and holidays, and study skills/ strategies.
Speedy has already completed many of the Informational Stories and Texts printables for his grade. These are short stories with comprehension questions. They have been a great supplement on our "in town/ on the road" school days. He's also done a sheet on dental health as a follow up to his recent dental cleaning. I haven downloaded a PDF
Because of Winn Dixie
test to use when he completes that as a reading assignment. I've also pulled some graphic organizers and study skill sheets for him. There are plenty of printables for 7th grade and Apple as well.
While I've focused on the printables for much of our review period, HelpTeaching.com offers much more than that. There are self directed video lessons for all most grade levels for math. language arts, and science. The videos come from Help Teaching, Khan Academy, Educator.com, and other sources like YouTube. The lessons give an estimated time, and you can have the student complete it from your account or you can send them a link. There are practice questions included for a complete lesson. The Pro Subscription also includes a game generator and Test Maker. There is even a Life Skills section for teens and adults!
HelpTeaching.com is one of those homeschool products that you don't know you need until you have it. I've been very pleased with all of the available content and the ease of use. I can find material by subject or grade to print and take with us. The site uses symbols to clearly indicate if it is a free item (no lock) or a Pro Subscription only item (lock). The video lesson section clearly shows which source hosts the video. I hope to use some of these video lessons in the future. There is a feature for assigning those lessons to students and a report feature that I need to check out. We always need a little more material when we get to the end of the semesters. This should be a great resource for those times! Since there is so much available on this site, this is one that would require some additional time from the parent/ teacher. You could easily get your money's worth just using the printables, but spending a little time looking at all the additional features will give you more bang for your buck.
Pricing and Options as of 9/13/16
See how other members of the Crew used
HelpTeaching.com
: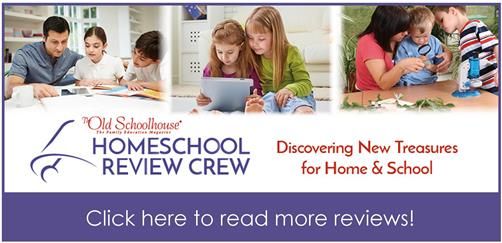 Connect on social media:
Facebook:
https://www.facebook.com/helpteaching
Twitter:
https://twitter.com/helpteaching
@helpteaching
Pinterest:
https://www.pinterest.com/helpteaching/