CTM Publishing Atlanta sent me a copy of
The Pray-ers/ Book 1 Troubles
for review. This book by Mark S. Mirza is a fictional story with three plots. The book moves back and forth between three different time periods and main characters. The story focuses on the battle between angels and demons. The book is chock full of Bible references as the fictional story unfolds.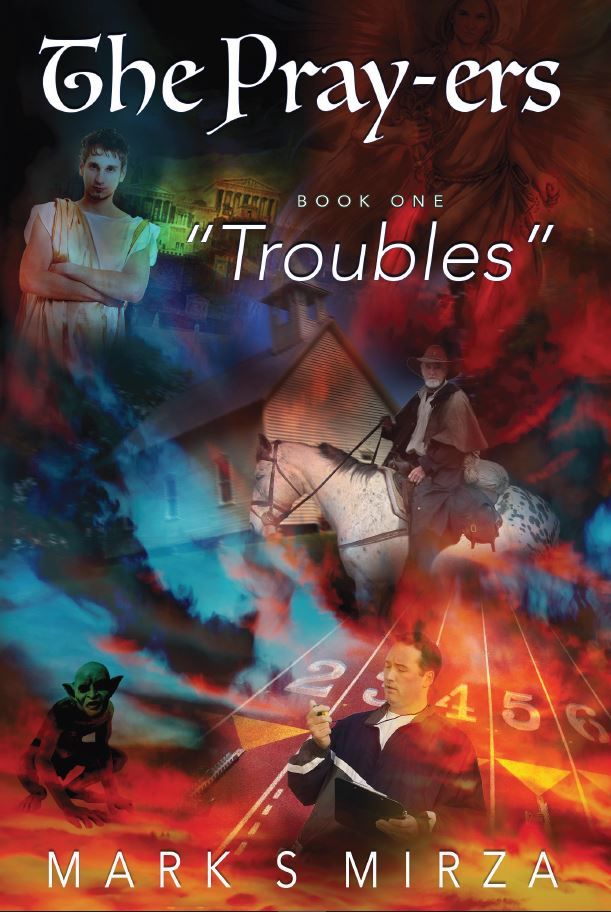 I received a physical copy of this book, and I'm glad I did! It took me quite a while to read the 372 pages. There is so much information, so many Bible verses, and so much to consider while reading this story. First, I always feel it is important to cover myself in prayer before and while reading a book like this. Hubby and I have read similar books in the past. I just think it's a good idea to be strong in your faith and in your Bible knowledge before reading a fictional account that could impact the way you view principalities, powers, and rulers of the darkness (Eph 6:12). I also wish I'd had more time to compare the story with the Bible references. I did look up a few as I was reading, but to get the book finished for this review, I had to stop. I do hope to go back and do more of that later.
So one part of the story is about Epaphras (Colossians 4:12-13) and Thales in the First Century. Epaphras was a friend to Paul, and Thales is his nephew who takes over shepherding believers in Colassae. The portion of the story in the Nineteenth Century focuses on a circuit riding preacher named Brother Andew Rich. The Current Era of the book is all about Dr. Dale who is a track and cross country coach at a university. All of the main characters are in a situation that requires them to lean on God, and all three are known for the praying habits. These men not only pray to God, they pray scripture back to Him. They rely on prayer all day every day and in every situation.
Throughout the story, demons are working behind the scenes to ruin the lives of these men. They want nothing more than to turn the "pray-ers" away from God. Their power is limited but the hierarchy of evil ones are working hard to disrupt things for the characters throughout time. There is a four page Preface to the book which gives information about the author's intent and reasoning. I appreciate those pages because they gave some insight into the author's choices. It's important to keep in mind that this book references Scripture, some historical figures, and some real songs and events but it is a fictional story line.
The scenarios of each of the main characters are relatable. Many things that happen in the book reminded me of situations from my own life or the lives of friends or family. The characters come across as true and well rounded. The ideas about praying, praying Scripture, and relying on Christian friends are all relevant to my life right now, and I suspect the life of many Christians. The book ends rather abruptly as Book 2 of the series will pick up on the same stories. It should be released around the end of 2016 and it will focus on "Spiritual Warfare" where this book focused on "Troubles".
It's hard to say if I would recommend this book to you or not. I think it is more than obvious that Mark S. Mirza is well versed in Scripture and has a heart for the Lord. I think he has written this book to convey the importance of prayer and of knowledge of God's Word. I think his use of a fiction story will draw some people in much quicker than a Christian self help book. However I think books like this should be read cautiously. I think readers should be very strong in their faith, and their overall knowledge of Scripture as a whole text. This book incorporates a lot of verses and parts of verses out of the Biblical context. That's not necessarily a wrong thing to do, but it is important as a reader to know the whole story of the Bible and not just key words and phrases. Our personal view of angels and demons should come from God's Word. We should have our beliefs in those areas fixed before reading a fictional book that might sway our image. I feel firm in my faith and my beliefs so I felt okay about reading this book myself, but as I stated before, I kept myself in prayer while reading it.
I do think I will read Book 2 when it comes out. I want to know the end of the stories!
See what other members of the Homeschool Review Crew thought of
The Pray-ers
: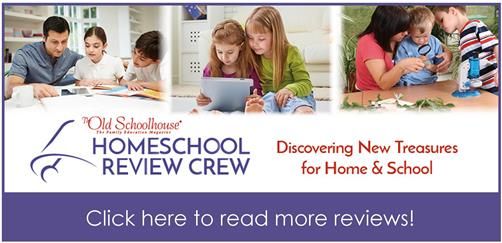 Connect on social media:
Facebook:
https://www.facebook.com/ThePrayersNovel/
Twitter:
https://twitter.com/ThePray_ers
@ThePrayersNovel