One of the latest items we have received to review was
The Familyman's Christmas Treasury- Audio Collection
.
The Familyman
was generous enough to send us one audio file on CD and 8 stories as
Digital Downloads
. The physical Christmas Treasury- Audio Collection includes the first 6 stories in the Christmas collection. A total of 13 stories about Christmas and Easter are available from The Familyman.
These stories are written Todd Wilson who is known as The Familyman. Jim Hodges lends his voice as the narrator for each one. In all we received:
* Captain Chaos and the Manger Blaster
* Cootie McKay's Nativity
* The Stranger
* The Bishop's Dream (CD and download)
* Harold Grubbs and the Christmas Vest
* Gladys Remembers Christmas
* The Secret of the Snow Village
* It's Called Christmas
Todd Wilson is known for his humor and most of these stories have some funny bits in them. More than that though, these stories are poignant Christmas tales that all point to our Savior as the real reason for Christmas. Each one tells a unique story that gently points to a baby in a manger. Some of the stories had a very nostalgic feel like The Secret of the Snow Village. This story focuses on a little girl who likes to play with her grandmother's special Christmas decoration.
My favorite story is Cootie McKay's Nativity. This funny story has a sweet feel when the town's outcast comes through in a big way and learns about Jesus in the process! While it was my favorite, I enjoyed each of these short stories. Most were about 20 minutes long. The shortest was around 12 minutes and the longest is about 30 minutes. It's Called Christmas is another one I really enjoyed. It tells of a future when Christmas is no longer Christmas. A message is coming back in time to remind us not to allow the world to change it into just another holiday. It feels like most of the world has turned away from the sacred meaning of Christmas doesn't it?
At Christmas time (well...as soon as Thanksgiving ends...), we have our favorite movies, carols, traditions and stories that we like to spread throughout the season. I can't wait to add these to our collection! I love to include as much about Jesus and His birth in the season as possible. My kids have already heard some of these stories during this review period, but I know they will treasure adding them to our Christmas festivities. These would be great to play for the family during a get together or after a special meal. What a great way to get a half hour of downtime as a family! We don't focus on Santa at all, but I do really like the story The Bishop's Dream. It is told as Saint Nicholas waking up to find Christmas has become all about him instead of Jesus. It is a wonderful little story that fully supports the things we've always told our kids about Christmas and Jesus.
These special Christmas stories by Todd Wilson are also available as books! As CDs, Digital Downloads, or books, these would make fantastic Christmas gifts! I really was impressed with the unique feel each of these stories had. Sometimes it seems like Christmas has been so overdone that there's nothing new under the sun for the season. I think Todd Wilson has proved me wrong here!
The Familyman website offers the
The Familyman's Christmas Treasury- Audio Collection
as well as many other products. There are homeschool books, books for moms, books for dads, t-shirts, and even craft kits. Todd Wilson is a homeschool dad who wants to encourage other dads so there are resources just for the fellas too.
Other members of the Homeschool Review Crew received these stories as well, see what they have to say about them: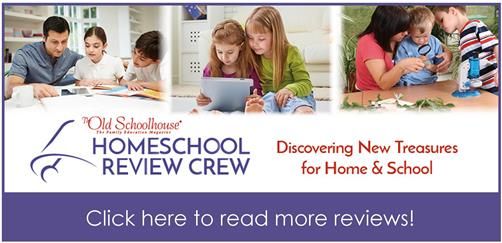 Facebook:
https://www.facebook.com/ToddWilsonFamilyman/
Twitter:
https://twitter.com/youdadad
Instagram:
https://www.instagram.com/toddwilsonthefamilyman/
Pinterest:
https://au.pinterest.com/familymantodd/
Google Plus:
https://plus.google.com/u/0/107435990705080484154
Blog:
http://familymanweb.com/blog/