Grammar is always a tricky subject for us.
The Critical Thinking Co.™
sent us
Language Smarts™ Level E
to review. This is a 4th grade grammar workbook that can be used as a supplement or a full curriculum. We put aside the grammar Speedy had been using to focus on this workbook for awhile. There are 363 pages included so your student could work on about 2 pages a day and complete this in a school year.
Language Smarts E is divided by topic. There are sections on Syllables, Word Parts, Word Relationships, Reference Materials, Parts of Speech, Sentences, Writing, and more. Each section goes through the topic at hand using various worksheets with instructions on each lesson. The worksheets include a variety of activities like filling in the blanks, word searches, word scrambles, and choosing from a word box. Between some sections, students will find Editor in Chief pages. These pages model the stand alone curriculum Editor in Chief from The Critical Thinking Co. Students will take what they have learned and edit prewritten passages. Writing Detecive is another popular product from the company and this curriculum includes Writing Detective pages too. Those pages focus on reading comprehension and are a great break from "regular" grammar work.
Language Smarts E is set up for flexibility. You can start at the beginning and work through a couple of pages per day in order. You could start with a particular topic and work through that topic, and then skip to another one. If your student understands the basics of grammar, they could skip around and do different topics every day for practice. Speedy started with the beginning and completed all of the Syllable pages. He worked on some of the Word Parts pages, and then skipped around to try some different sections for our review period. He has enjoyed using this workbook for grammar because "it isn't boring". Since the activities are different each day, students won't get bogged down by routine during grammar time.
We've tried lots of different grammar curriculums over the years. Some are teacher and student labor intensive. Most feel repetitive because there are only so many grammar parts to learn! I think it is really important for students to have a firm foundation with their grammar skills, but I don't think it is necessary to labor over grammar each day. Language Smarts E is certainly meaty enough to be used as a full curriculum for a student who has already studied the grammar basics. It is a workbook that can be used independently and completed in a short amount of time each day. It has plenty of practice work on each topic, and the material seems just right for 4th grade.
The answers are included in the back of the workbook. I'm always hesitant to leave those in books that the kids use. I haven't removed them from this workbook, but I'm sure it could be done with ease. Really this workbook is great for teachers. There is no lesson to read and the instructions seem very clear. Speedy has needed only minimal help to complete his pages. I love that there is such a variety of material included. This book could be done with no planning (do 2 pages each day until completed would cover it), but you could glance ahead at lessons and put easier activities on certain days. Like Speedy does "car/ on the go schooling" on Wednesdays. It would be great to give him easier pages on those days as we always struggle to finish everything. It is perfect for taking on the go because all he needs is the workbook and a pencil! No need for wi-fi or extra paper or multiple books. We haven't found a product from The Critical Thinking Co. that we don't like!
Are you looking for something for your littles? Find out more about
Reading, Writing, and Arithmetic Before Kindergarten!™.
See what other members of the Homeschool Review Crew received from
The Critical Thinking Co.
: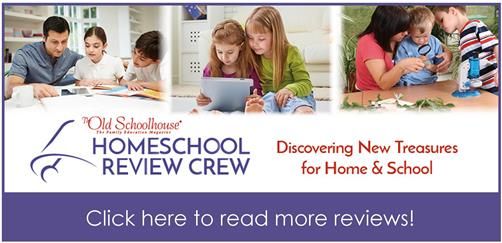 Connect on social media:
Facebook:
https://www.facebook.com/pages/The-Critical-Thinking-Co/46128092293
Google+:
https://plus.google.com/114500823774999703181
Pinterest:
https://www.pinterest.com/source/criticalthinking.com/