When the kids were really little, we studied and made a big deal out of all the holidays. I've fallen out of the habit the last few years so we were excited to receive
Thanksgiving with the Pilgrims
from
Homeschool Legacy
for review. This is the first Micro-Study we've ever used. While it is listed as a Once-A-Week unit study, there are ideas for using it 20-30 minutes a day for the 6 week period. Since we are so close to Thanksgiving (and for review purposes) we've sped it up a little. Each weekly lesson can certainly be accomplished in a day or two. I can definitely see where it would be fun to slow it down and really dig in for 6 weeks too! This is recommended for grades 1-8 so it was just right for Apple (7th) and Speedy (4th) to do together.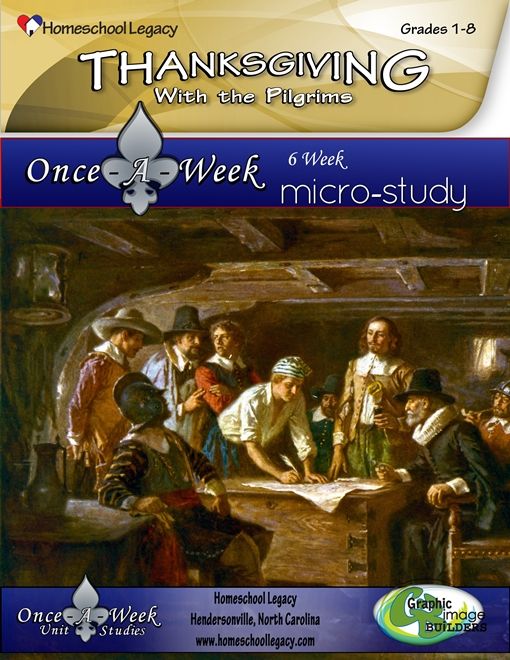 This is a Downloadable Grab-N-Go that I put on our home computer. We've used it directly from the computer as there wasn't really anything to print and there were direct links to some outside sources in the ebook. The first thing I did was go to the library to search for some of the recommended additional resources. I was only able to find one of the 3, but I found a fun additional resource. We read
If You Sailed on the Mayflower in 1620
by Ann McGovern aloud in the evenings during our first week of study.
The children are both doing a Government study in a local co-op so many of the recommended discussions in the Micro-Study were things they'd recently learned about in class. I love when studies unexpectedly come together! Thanksgiving with the Pilgrims offers several different methods of studying about the Pilgrims. First are the weekly sections to read. Some weeks contain some questions to cover orally with the students. There are pictures too. Activities that can be done at home are recommended. Vocabulary, some crafts, and even some recipes are included as well. The outside links take you to virtual tours and some short videos. For week 2, there is a clip from Kirk Cameron's
Monumental
movie. The clip is all about the National Monument to the Forefathers. Now both kids want to take a trip to Plymouth, Massachusetts!
Homeschool Legacy Micro-Study Unit studies are written from a Christian perspective, and this one included some Bible verses. I feel so blessed that my children have been able to freely learn about the forefathers of our nation and their intentions through this study and our local co-op. It's so important that our children really understand our heritage and the principles that America was originally founded on.
This study would be ideal to begin in November and end in December. The first 4 weeks really focus on Thanksgiving while the final 2 weeks start to discuss Christmas. Apple was thrilled to find her favorite Wassail recipe included in week 6! She served it at our Thanksgiving meal last year and intends to do so again this year. Since this is a download item, you have plenty of time to get it and get started!

While this was our first Homeschool Legacy unit study, I am positive it is not our last! I'm already looking at
Christmas Comes to America
since this study whet our appetite for a little more Christmas history. They offer many other history unit studies as well. While we haven't been consistent with unit studies, we have tried many over the years, and the kids both enjoy them. I am going to have to work harder on regularly including them in our study time!
Check out which
Homeschool Legacy
Unit Studies other members of the Homeschool Review Crew reviewed: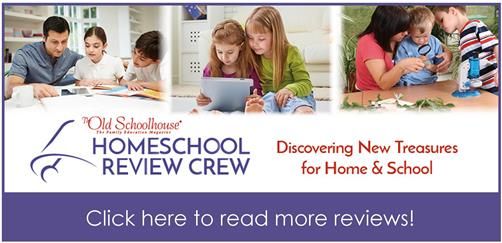 Follow on Facebook: https://www.facebook.com/homeschoollegacy/