I wanted to share with you our favorite book series. My Apple loves to read and she prefers series so that the story goes on and on. Speedy is also becoming a great reader but he is still a bit more reluctant. I often see parents asking for good series suggestions for kids so I wanted to compile my suggestions here.
10.
Wishbone
- These are short chapter books that are mysteries. The books were inspired by the Wishbone television series. They have fun names like
Ivanhound
. According to Apple they are all very funny. There are
Wishbone Mysteries
,
Wishbone Classics
, and
Super Adventures of Wishbone
.
9.
Fly Guy
- The
Fly Guy
books are fairly new but oh so much fun. These short books by Tedd Arnold are sure to delight. Speedy loves
Fly Guy
and will read them over and over. If you have new readers I highly recommend this series.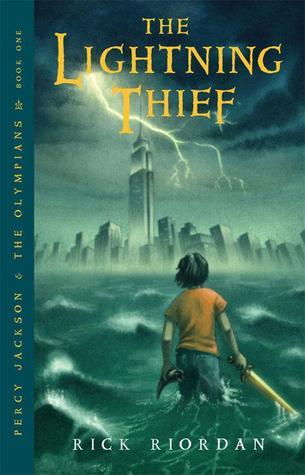 8.
Percy Jackson
- Apple has just gotten started on Rick Riordan's Percy books. We haven't spent much time on mythology so she just finds the ideas of these "gods" very fascinating. This is definitely a series for older kids and ones that can make it through longer books. Apple also enjoys the movies that have been made based on this series.
7.
The Adventures of Lily Lapp
- Suzanne Woods Fisher and Mary Kinsinger bring Amish fiction to girls. These fun books are great for older girls. It gives them an insight into a different way of life. Apple has enjoyed these books since the first one was published and soon book 4 will be released.
6.
Nancy Drew & The Hardy Boys
- These are both great series that could stand alone but I've chosen to group them together. Apple loves both series. Speedy is just beginning to get interested in the Hardy Boys but he has no desire to read Nancy Drew. Apple has even watched some of the movies (at least one is available on Netflix) about Nancy Drew and she has a couple of Nintendo DS games as well. We recently listed to the first Hardy Boys book on audio book as a family. If your children are interested in mild mysteries these books are a great place to get started. There is even a new reader series called
Nancy Drew & the Clue Crew
.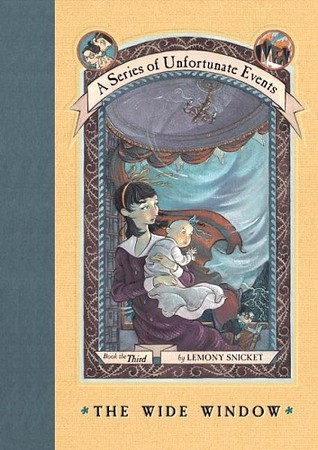 5.
A Series of Unfortunate Events
by Lemony Snicket- This mystery series is a bit dark and for more mature children. While many characters come to an unfortunate end in the series the books also contain a good amount of humor and a vast amount of vocabulary. The 13 books about Sunny, Klaus, and Violet are entertaining and sure to keep your children thinking. We listened to these on audio book as a family. One movie was made based on this series but it only covers about half the stories and feels incomplete.
4.
The Imagination Station
- These Adventures in Odyssey books are so much fun and cover a historical time or event. Cousins Beth & Patrick use the Imagination Station at Whit's End to go on
adventures. These books are fun for girls and boys and have a Christian theme. The books are short chapter books and there are new ones being added on a regular basis.
3.
Magic Tree House
- I wasn't familiar with this series from Mary Pope Osborne until Apple began reading them. This is a huge series of books and it is perfect as a first series for new readers. My kids are both very interested in adventure books and the
Magic Tree House
books each contain a fun adventure. These books appeal to girls and boys.
2.
Little House on the Prairie
- Laura Ingalls Wilder has captured the attention of many children over the years. Books in the
Little House
series are on many reading lists for different grade levels. Apple read the entire series while in second grade. Speedy is in second grade this year and will read
Little House in the Big Woods
for school. I hope he will enjoy it enough to continue the other books in the series on his own time. While reading the series or after completing it, the Little House television series will help your children visualize what life was like for Wilder.
1.
Chronicles of Narnia
- This got the #1 spot for a couple of reasons. This beloved series from C.S. Lewis is enjoyed by boys and girls and it is a classic allegory for the story of Jesus. Both of my children have been fans of Narnia for sometime and like some of the other series I've mentioned there are movies adapted from some of the books. I remember reading the
Chronicles of Narnia
when I was a kid and I've really enjoyed sharing them with my children.
What are your favorite children's book series? We are always on the lookout for new reading material!